Krisenkommunikation: Einzigartig, kurzfristig und wichtiger denn je
Krisen kommen meist plötzlich, sie lösen den Alltag ab, bringen Ungewissheit mit sich und werfen Fragen auf. Laut einer Krisenpräventionsumfrage der Universität Kiel im Jahr 2019, liegt die Ursache von Krisen noch immer am Häufigsten im Menschen. So entstehen Krisen zum Beispiel durch Unfälle oder – wie der Coronavirus 2020 zeigt – durch Pandemien, die es von jetzt auf gleich schaffen, die Welt aus ihren Angeln zu heben.
Fakt ist: Jede Krise ist anders und doch lassen sich Muster erkennen:
Die allermeisten Krisen beginnen mit Chaos. Ursache und Wirkung erscheinen zufällig. Es entsteht Informationsbedarf. Es wird Zeit für gutes Krisenmanagement und speziell für gute Krisenkommunikation.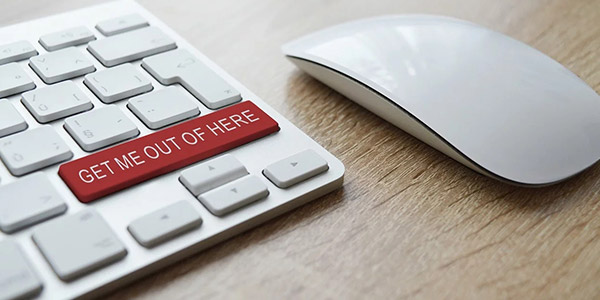 Die Kommunikation zu Krisenzeiten ist von enormer Aussagekraft
Tatsächlich gilt auch in Krisenzeiten die "goldene Regel": Nicht kommunizieren ist nicht die Lösung. Mehr noch: Krisenkommunikation ist ein wichtiger Bestandteil der Krisenbewältigung. Wer einfach schweigt, sich aus der Verantwortung zieht oder gar vollkommen abtaucht, geht den mit am schlechtesten Weg.
Vor allem in Zeiten des Web 2.0 gilt, dass man schlichtweg nicht nicht kommunizieren kann. Auch alle, die sich "raushalten", senden Botschaften. Je nach Krise kann Schweigen gar als Inkompetenz oder Kommunikationsverweigerung gesehen werden. Deshalb: Nehmen Sie das Zepter in die Hand! Gerade wer in Zeiten der Krise Haltung zeigt und Antworten liefert, profitiert früher oder später – in Form von gesteigertem Vertrauen und in Form von Loyalität.
Ehrlich währt am längsten
Wenn man so will, gibt es vier Grundpfeiler für die Kommunikation in der Krise:
Schnelligkeit
Wahrhaftigkeit
Verständlichkeit
Konsistenz
Wer möglichst stark aus einer Krise hervorgehen möchte, darf sich nicht unglaubwürdig machen. Transparente, faktenbasierte, klare und dennoch menschliche Kommunikation ist der Wegweiser in Richtung Normalzustand. Es gilt, wie letztendlich immer für Unternehmen, Behörden und Co., dass die Bedürfnisse und Erwartungen des Umfelds angemessen aufgegriffen und bedient werden sollten. Oftmals ist der Dialog die Lösung, denn weder Kunden, noch Partner oder Mitarbeiter sollten in der Krise allein gelassen werden. Social Media sei dank, ist das heute leichter denn je.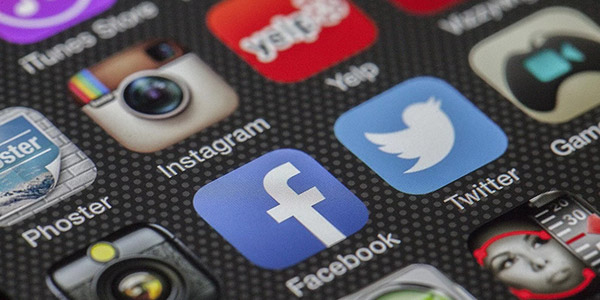 Spätestens im Notfall hilft Social Media
Ob Facebook, Instagram oder Twitter und Co., unter anderem über diese Kanäle ist in Krisenzeiten ein schneller und zielgruppenspezifischer Austausch möglich. Daher gilt es, diese Kanäle – am besten natürlich vor der Krise, ansonsten im Zuge der Nachbereitung und als Vorbereitung für weitere Ausnahmesituationen – aufzubauen. Das ist mit gutem Content möglich, mithilfe von Fangewinnungskampagnen und sonstigen Kommunikations- und Marketingmaßnahmen.
Was im einen Moment vielleicht als nice to have gesehen wird, ist im nächsten quasi essentiell.
Ein Fazit zur Kommunikation in der Krise
Das Bewältigen von Krisen ist kein Kinderspiel und nicht umsonst gilt Krisenkommunikation mitunter als eine der Königsdisziplinen der Kommunikation. Gerade in Ausnahmesituationen liegt im Aufbereiten und Senden von Botschaften eine besondere Herausforderung. Situationen können auf diese Weise zwar selten direkt gelöst, jedoch begleitet, entschärft und bestmöglich überstanden werden. Dafür braucht es eine gewisse Bereitschaft – die, sich anzupassen und zu improvisieren. Es braucht aktives Handeln und hin und wieder auch ein klein wenig Mut.
Wer drohenden Schaden vermeiden, entstandenen Schaden beseitigen, und Krisen schnellstmöglich hinter sich lassen möchte, sollte zukunftsorientiert vorgehen und sich nicht verstecken.
Was Sie also am besten tun können?
Ruhig bleiben. Passende Botschaften aussenden. Wenig bis keinen Interpretationsspielraum lassen. Punkte Ihrer To Do Liste abarbeiten, die schon seit Ewigkeiten auf Sie warten. Wie wäre es zum Beispiel mit dem Aufbau eines Blogs, der Kreation neuer Marketingmaßnahmen, der Optimierung Ihrer Webseite, oder schlichtweg dem Sortieren von Unterlagen?
Ziehen Sie gegebenenfalls einen Experten hinzu. Und denken Sie daran: Nach der Krise ist vor der Krise. Nutzen Sie ruhigere Zeiten, um beim wiederkehrenden Alltag als Erster in den Startlöchern zu stehen. Seien Sie zum Weitermachen bereit!